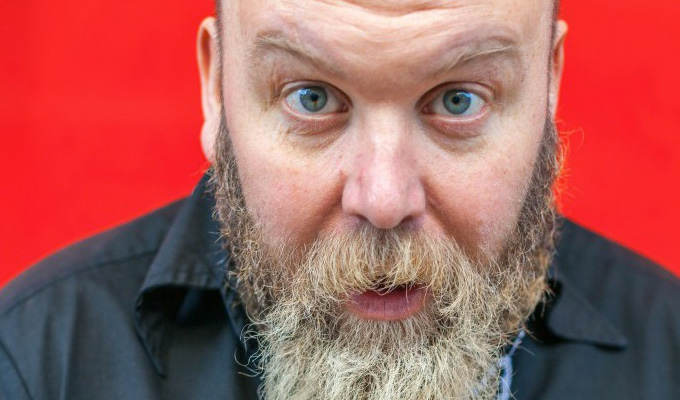 Jongleurs: My part in its downfall
In 2009, Jongleurs comedy clubs employed me as head of marketing.
I came to them with a music industry CV and an interest in comedy, which I'd started doing the year before. They had just lost all their clubs due to Regents Inns going bust.
Jongleurs told me they wanted to rebuild a chain of real comedy clubs. They wanted to kick out the office parties, stag and hen nights and embrace creative comedy once more. It soon became apparent that they didn't want to do that at all. Or perhaps more accurately that they had no idea how to run clubs any other way.
I helped them open three new clubs in two months. When launching Bournemouth we had a 'discussion' over a suggested billboard. I told them that I didn't think it was a good idea, that it would be expensive and ineffective.
I also pointed out that Jongleurs certainly shouldn't use artwork depicting Michael McIntyre, Jimmy Carr and Lee Evans (who obviously hadn't played the clubs in years) as these acts and their agents might kick up a wee bit of a fuss if they knew.
I was told that 'those acts would have been nothing without Jongleurs…' and that they could do what they liked.
'OK, but didn't you have Al Murray on Jingleurs posters until Avalon got you to remove him recently?"'
Apparently they removed him because he 'wasn't funny any more' and it was in no way anything to do with the heated phone call I had overheard just before that decision.
I was told to just book the billboard – which I did cos I'm a good boy.
And then I was fired. I got paid and took myself on a nice skiing holiday...
When I came back a couple of weeks later I read about the now infamous Jongleurs billboard on Chortle. The powerful agent Addison Creswell, who represented McIntyre ane Evans, had found out about it and set his lawyers to work.
I'm told it cost Jongleurs somewhere north of £100,000 in settlements as well as removing all offending posters (which I had booked to go up all over Bournemouth at the very reasonable rate of 50p per poster... but the same company then charged £3 each to take them down. Presumably pointing out that they were the only ones who knew where to find them all!)
I was also told that Addison learned about the billboard as soon as it went up as his niece was studying at Bournemouth Uni and rang him excitedly to let him know that Michael was staring through her bedroom window from said poster.
Oh how I laughed! And laughed and laughed.
My whole two months working for Jongleurs really were funny as hell. Ridiculous and funny. Much funnier than the terrible stag and hen and Groupon-filled clubs they promoted.
Yesterday Jongleurs announced they were going into administration. And I'm really surprised that they lasted so long.
Published: 18 Oct 2017
What do you think?