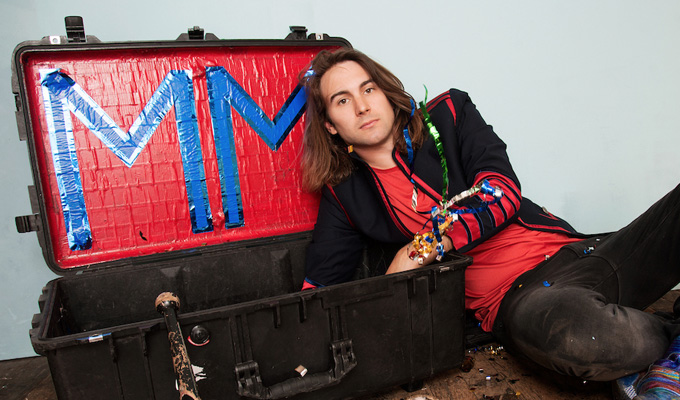 Is the J-word taboo?
I am a professional juggler and that's destroying my career as a professional juggler. That's an odd statement and it may make more sense if my career was being a sales rep, or a dentist, or a teacher and my hobby of juggling got in the way from my profession from time to time.
But my career is being a professional juggler and because of that, I am self-destructing.
I never thought this would be the case until I started working more professionally. I first noticed instead, of listing me as 'Marcus Monroe – Comedian/Juggler, show producers would sometimes leave out the word 'juggler' as if it was some bad or offensive word and instead called me a 'comedian'.
Then I would try and talk to someone about it and then the next year I'd be listed as 'Marcus Monroe – Physical Comedian' To me, a physical comedian sounds like is someone who falls on banana peels and will throw a pie into your face.
I wondered, 'What was so bad with the word juggler?' People were treating the word 'juggler' was like some terrible word, that no one would talk to you if you were a juggler. I came up a list of everything I've been billed as instead of 'juggler':
Physical Comedian
Physical Comic
Stunt Comic
Contemporary Comedy
Hands On Comedy
Master of Variety
People may think they don't want to see a juggler, but they do want to see a physical comedian? I left one name off the list: magician. I get called a magician so much that even a news story in the States repeatedly called me a magician and then I spent days turning down requests for performing magic shows.
Getting your act on TV is huge. Of course there are always those This Country's Got Talent shows, but I'm talking regular/non-reality TV shows. I've had network executives come to my live show then set up meetings with me.
Here's how those meetings go: 'Marcus, we here at Unnamed TV Network, loved your show. We wondered if you could do it, without the juggling. That would be something we would be very interested in.' That was literally said to me.
If I want to keep on juggling, unless something changes, I may never get my own TV special. It's funny because you will always hear managers say: 'Be different. Don't just be a comedian, have some kind of hook that will draw people to your show.'
If I were just a comedian, at this point, I probably would be further in my career. If I was a magician, there's a good chance I'd have a comedy special by now. But I'm the dreaded J-word.
I feel like I should be sitting in a circle and then stand up and announce: 'Hi, My name is Marcus and I'm a juggler.'
• The Rise and Fall of Marcus Monroe is on at Assembly George Square Gardens at 15:00
Published: 6 Aug 2017
What do you think?