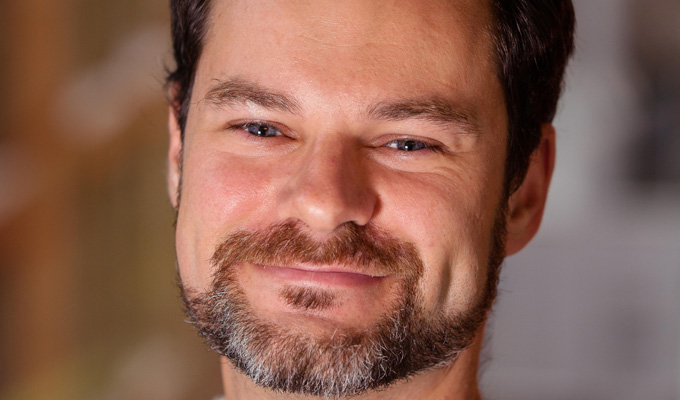 How can we improve the image of improv?
The general consensus is that 2016 was a crap year, with Brexit, Trump and the deaths of beloved celebrities (and David Gest). However, I think there was one group of people who had a fantastic 2016, particularly in the UK – improvisers.
In 2016, audiences flocked to see the Showstoppers and Whose Line? in the West End, the latter having a hugely successful run at the London Palladium. The Brighton and Edinburgh Fringes both had incredibly strong sets of improvised shows amongst their line-up and dedicated improv theatres were created, most notably in Bristol, but also in other major cities around the UK.
2016 reflects how the UK improv scene has really blossomed in recent years, growing from a smattering of shows a week, to numerous shows every night. London in particular has a thriving improv community with a huge variety of groups and styles. Indeed what makes the London community so strong is that there isn't a set London style as you commonly associate with the large American cities, and at the moment just about anything goes.
Evidence of the growth of improv can be seen from established American improv schools now regularly visiting London to run their programmes. The Second City, UCB and iO, three of the biggest improv schools all now regularly running classes in the UK. Add that to the improv classes already taking place and there's now a rich pool to either delve into for the first time or return to and learn some new strokes.
All this, however, begs the question of where improv should go next to ensure it continues to build on its successes. I think there are three things that need to happen:
The first is that improv needs to find a way to crack the mainstream comedy markets again. I'm not talking about filling 20,000 seat arenas with improv groups (the Tenderloins recently showed how difficult improv in an arena can be), I'm talking about finding a way on to TV again, or becoming viral video sensations. Why this hasn't happened the last few years is perplexing, especially given that short-form improv (in the style of Whose Line?) fits today's bite-sized video clip world perfectly.
The second is that improv needs to start being recognised more by reviewers. Improv shows continue to be under-reviewed and the lack of any major improv awards means people don't have an easily accessible way of seeking out good groups and shows.
As human beings we're pre-disposed to wanting someone else to tell us how good or bad something is and improv struggles because there isn't that outsider's view (although Chortle is doing its bit, having reviewed two improv shows in the last month). The excuse of 'every show is different' is often trotted out, and while quality can vary from night to night, it doesn't tend to swing wildly. A five-star worthy night is unlikely to become a one-star event by the next show. Of course, improv groups have better shows than others, but deep down a good group still puts on a good show even on a 'bad' night.
Finally, and this is probably the only time this phrase will be acceptable in the next four years, the UK needs to take a leaf out of America's book and find ways to promote the comedy talents of improvisers in big projects.
People like Cariad Lloyd are still better known for their acting or sketch comedy than their improv backgrounds and when improvisers do 'make it big', their improv backgrounds are hardly mentioned. Wouldn't it be better if we were celebrating it and showing how the skills learned from improv are just as applicable to other comedic forms?
I'm confident though that improv can continue to thrive in 2017, and if there isn't a set of improv awards by the end of the year, I'm going to set some up myself!
* Martin Hulf is the director of the Shoreditch Improv festival which runs from February 17 to 19 at The Water Poet in Shoreditch and features 30 improv and sketch groups. Website.
Published: 10 Feb 2017
What do you think?