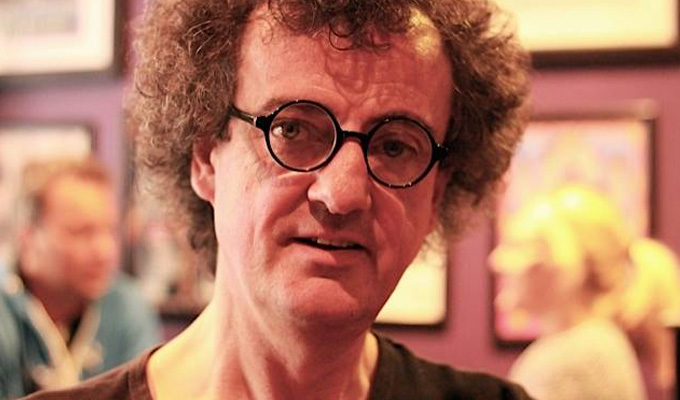 Pass the bucket...
Anyone performing in a free-in or pay what you want venue at the Edinburgh Fringe has to make a Bucket Speech
But a lot of very proficient and skilled acts who appear at the festival every year do not ask for the payment that they are rightfully due. Maybe they are too shy or haven't thought about the impact of a good speech can have on their bucket takings.
To start at the end. The function of the bucket speech is to get money. Other benefits such as word of mouth or positive social media mentions are secondary.
If you're a comedian who has put a year into a show, you owe it to yourself to put two 40 minute sessions into writing your speech. The three minutes of material can define the viability of your festival.
Two years ago I went to a great show on a niche topic which appealed to geeks, with money and had a full house of 80 to 100. The guy made the worst, most feeble and half-hearted appeal for donations ever. This to a well-heeled audience who had loved the show and given him lots of applause breaks! I interjected at the end of his speech and made a much more direct appeal for folding money. The cash flowed in and the guy got four times his previous best bucket take.
Clearly I know this was rude BUT my issue was that if someone went to a great show and gave, say, £1 then logically at an inferior show they would give less. I certainly didn't want a low ceiling to become the normal donation. This is intended to raise all boats.
So a good bucket speech has a structure that leads logically to the conclusion that a donation is the right thing to do.
There exists such a thing as a great bucket structure, which involves weaving the basis of the bucket speech elegantly into the narrative of the show. I am not able to do this, but I would aspire to do so some day. Another thing I have seen done is what I will call the 'early warning', when the audience are advised, after about 10 minutes, that staying further means that a donation is not only requested but expected. This is a slightly risky approach and is probably best suited to established acts with some loyal fans – but bear it in mind, particularly if you are lucky and or talented enough to have a consistently full room.
One thing to consider in the case of a show with a number of participants is who should give the bucket speech – whether you should take turns, for example. The correct answer is the person who will get the most money.
So to the speech/pitch. The first element should be establishing in the minds of the audience that they have had a good time. The easiest way is to invite them to express their enthusiasm for the show they have just enjoyed.
The next element should undermine the free concept by emphasising that even if the venue is free to use to the artist there are still major costs which you can list – such as fresh dry cardboard to sleep on in the door of the venue. Some reference to the expense of accommodation will probably resonate with people who are paying stupid money for a few nights sleeping in a broom cupboard. Mark some form of value comparison such as the price of a ticket to a comparable show on the paid Fringe.
There are other elements that you should include in your speech before the 'pitch' such as acknowledgement of your host organisation and the great bar staff. It is also a good idea to recommend at least one other show.
You are a performer so you can structure this in a way that you think is most effective but as with a well-structured gag, the pitch should be as close to the end as possible.
Diffidence has no place in a bucket speech. It should be practiced and there is no problem with working from notes to make sure you do the job right.
Once you have finished head to the exit, offer change of large notes, stand there until the room is empty, make eye contact, with the punters, thank them for coming and ask them to tell others about the gig.
If you found this 'profitable', do feel free to drop in to either The Full Irish at 11:00am in Whistlebinkies or A Comedy Tapas at 13:15 upstairs in Opium. I drink IPA. Have a great Fringe.
• Are you a comedian using a different receptacle than a bucket for your collection? If so drop us a line at feedback@chortle.co.uk to tell us what you're using and why (briefly) for a Chortle feature this festival.
Published: 13 Jul 2016
What do you think?