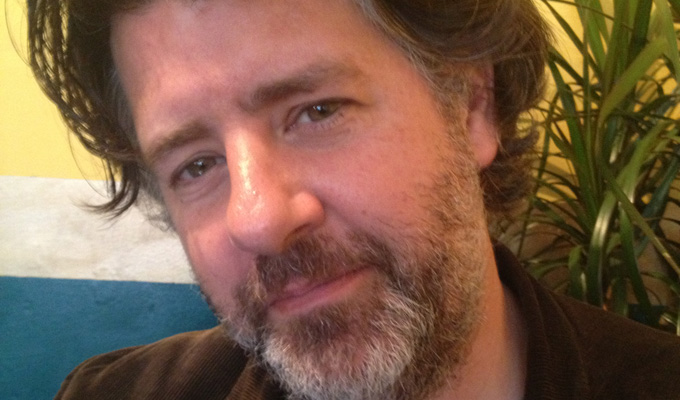 Let's revive the spirit of the Fringe
It strikes me that performers going to Edinburgh are looking for three things from the experience.
• An audience for their show.
• Some sort of feedback on their performance in the form of a review or greater exposure to those who can further their 'career'.
• To have a good time.

Let's start off with getting an audience. Performers can spend many thousands of pounds on the Fringe brochure, flyers, flyerers, posters, billboards, adverts and PR people, all with the aim of trying to get people into their show. As a consequence, a lot of them end up owing a fortune.
So what can we do to help each other?
Well, first and foremost, go along to see some shows. On the times I've previously gone to the Fringe, I've met a lot of performers who never see a single show they're not involved in themselves for the whole month.
You're at the biggest arts festival in the world and lot of the shows are FREE! Don't just sit in your room Googling yourself and refreshing your ticket sales page. Get out there and see stuff. You don't even have to put a lot in the Bucket at the end. Or anything in fact. The performer will most likely be happy enough to have another person in the audience. So go!
During the Fringe, comic Michael Legge has previously promoted shows he likes on Twitter and encourages people to go along on a particular day using his #letssellthisout hashtag. Let's hope he does it again this year. You can join in with this or perhaps just tweet about the shows you've enjoyed. Who knows? You might encourage one of your followers to buy a ticket. It costs you nothing and at the very least, it gives the people involved with the show a bit of a boost. If Michael Legge is willing to do this, there's no reason why you shouldn't. He's AWFUL.
If you are a performer, how about at the end of your show, just before you give your Bucket speech or your please follow me on Twitter plea, you recommend a couple of shows that your audience would enjoy? Shows that you liked. It can be a different show each day if you want and it doesn't have to be your friend's show or the one your agent or publicist also represents. It costs you nothing and your audience might appreciate it. Besides, they've already been at your show. You have their money. You lose nothing.
What about reviews and feedback?
It's widely known that the number of reviewers sent to the Fringe by the main newspapers and media is decreasing by the year while the number of shows is increasing. It makes it very hard to get a review from any source. With the best will in the world, Steve Bennett, Jay Richardson, Kate Copstick etc will not even get to see a fraction of the shows on offer. It's just a logical impossibility. So, if you go to a show and you enjoyed it, give it a nice review on the Fringe website. Again, you could make someone's day with a kind word.
Very often bigger names will come along to shows and say some nice quotable things about it. If you are a bigger name (from off of the telly, radio or that big competition), do try and get along to see some new acts. If they're good, come up to them afterward and tell them. You may not realise it, but a word of encouragement can make the whole Fringe worthwhile for them.
Better still, give them something they can use on a poster. It costs you nothing and it's worth more them than every dull 'One to watch' quote from the teenage students at Broadway Foetus and Twee Geeks. Go ahead, make someone's Fringe. Oh and if you have a good agent, send them along after too.
And that leaves us with 'Having a good time'.
The Fringe is a roller-coaster of a month. You can go from emotional highs to emotional lows on the same day. It's difficult. Look out for one another and remember that we're all in this together regardless of the size of your venue or whether you win something. Remember to enjoy it and that even though there are thousands of other shows, you're still doing something other people would love the chance to do.
And the chips at the City Restaurant on Nicolson Street are the best.
• Tickets for Christian Talbot is Shite at Being Irish are available here. And for Cheaper Than Therapy here.
Published: 6 Jun 2015
There's a lot arguments, accusations and bad feeling surrounding the Edinburgh Fringe this year with the Freestival/PBH debacle (and I'm not going to add to it here), but I was thinking about ways in which we as performers could help bring back some of the 'spirit of the Fringe'. I'm sure we can all make an effort to be altruistic without it costing anything.
What do you think?