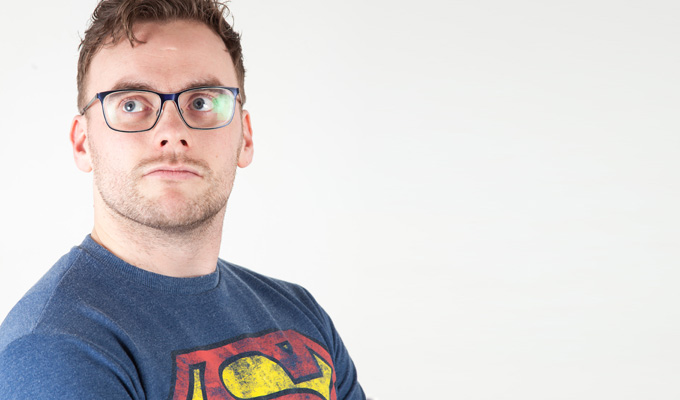 I have a new character: Immune From Criticism Man
Yes, everybody, I'm a new superhero character comedy act for the new generation: Immune From Criticism Man! During this five minute open spot, I'll call all of you fucking bitches out on your shit, and I might suggest one of you should get bent over a table. But don't worry, it'll be funny, because I'm a character act and I'm Immune From Criticism Man!
I might tell you ethnics where you can fuck off to, and make some jokes about 72 virgins while simultaneously having no actual clue about how Islam works and betrays a level of bigotry some of you thought no longer had a place in comedy. But don't worry, it'll be funny, because I'm a character act and I'm Immune From Criticism Man!
You blacks are all criminals, amirite? Maybe I'll use the N-word and tell you all that if you're allowed to use, so am I. It may not be a joke, just a racist observation, but it'll be funny anyway because I'm a character act. Immune From Criticism Man is always funny!
My superpower, other than a super-ability to resurrect Roy Chubby Brown lines, is my ability to summon, at will, an army of angels comedians to defend me from harm. Once summoned, they charge with their rallying cries of 'IT'S IRONY!' and 'HE APPEALS TO THE WORKING CLASSES, DON'T BE SUCH A SNOB!'
My arch nemeses, women, ethnic minorities, homosexuals and anybody with a sense of decency are armed with a single superpower of their own: super quick overreactions. Armed with their ability to overreact, they assault me with ideas like 'You're promoting a culture where rape is acceptable' or 'Repeating tired old stereotypes is punching down and adding to a culture where the already vulnerable are treated badly by the already privileged.'
But their words shall not cut me; because I am immune to their criticism (did I say I'm Immune From Criticism Man?). It's an ironic portrayal of racists, sexists and homophobes.
Unironically saying bigoted stuff aloud counts as irony as long as you use a stage name. I'm shining a light on the horrible opinions that some people really hold. The fact that my fans are those very people and they don't understand I'm being ironic is just another layer of irony. This character has many layers. Of irony.
Immune From Criticism Man, I want to make very clear, is very definitely absolutely a character and not merely a way for me to express my own hidden bigoted views without facing any backlash against my real persona. Immune From Criticism isn't me, so if you're offended by something I say, you can't make any judgements about the person playing him, because me and the character are completely different. Immune From Criticism Man is here to stay, and he's extending his criticism shield around the man who plays him. Don't fuck with me.
• Immune From Criticism Man may or may not be the super alter-ego of Tim Ballantine. He's hoping he might get a show on ITV2, since there's a gap in the schedule all of a sudden. Don't know why.
Published: 11 Nov 2014
What do you think?