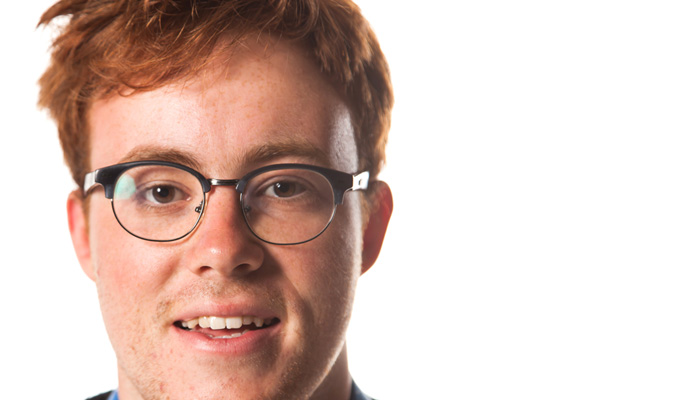 7 simple steps to turn your jokes into a festival show
1) Compile 35 minutes of your best stand-up comedy bits. We're going to turn that into a 50 minute show.
2) Make a list of cliché comedy show themes. If you can't think of any, just flick through a festival guide. A few to start you going are:
• I am a young person becoming an adult
• I am an adult struggling to raise children
• I am in some way different/disadvantaged, but still am worthy of respect

3) Pick whichever cliché theme best describes the largest possible portion of your material.
4) Write some sentences explaining why jokes of yours which are, in fact, unrelated to your show cliché are, indeed, related to your show cliché.
This is very easy; most audience members will not notice even the most longwinded and artificial of segues, as most audience members are drunk/dumb/not paying critical attention.
To show how easy this step is, here is an example of how you might fit an obvious comedy gag (aeroplane food) into any show.
• Show about your childhood: My parents used to serve me awful food - worse than aeroplane food, which is terrible! This one time I was eating aeroplane food...
• Show about your children: My kids are so ungrateful, they refuse to eat the food I make for them. It's not like I'm dishing up aeroplane food, which is terrible! This one time I was eating aeroplane food...
• Show about your background: Being foreign, people treat you like aeroplane food. They don't like you! It isn't nice to be treated like aeroplane food, which is terrible! This one time I was eating aeroplane food...

Depending on how convoluted you have to be to tie your jokes in with your cliché, this should add five to ten minutes to your show.
5) Insert a 'sad' or 'meaningful' bit into your show around the 40-minute mark.
Abruptly put a depressing anecdote into your show. The anecdote should contain no punch lines, and let everybody in the audience know that you are a serious person with depth.
Oft used depressing anecdotes in comedy shows include:
• The death of a relative or friend
• A painful breakup in your past
• That time you attempted suicide

It's the "you'll cry" section of the "You'll laugh, you'll cry" review that you're hoping to get from this show.
6) Explain that you 'learnt something' from the depressing section of the show.
This is important, as it will give the audience something uplifting to think about at the end of the show, and give the illusion that your show was well thought out, and had a point behind it.
The lesson should be extremely broad so that everybody can relate to it. Things like:
• Live every day as it comes
• Love is important
• Life goes on

7) Finish the show on a high.
Audiences have short memories, so the only thing they'll probably remember about your show is the last few minutes. Do something so that your show sticks in people's mind. The three most tried and tested comedy festival show closers are:
• Singing a song
• Doing a dance
• Taking your clothes off

Job done.
• James McCann's Facebook page is here.
Published: 23 Jan 2014
What do you think?