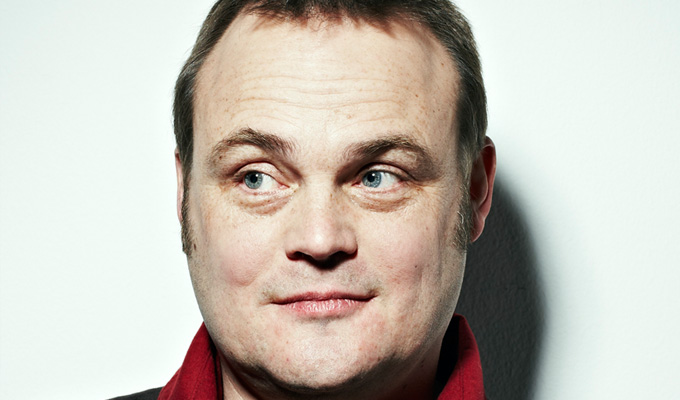 Watching War Films With My Dad, by Al Murray
Al Murray, by his own admission, is obsessed with the Second World War; his bookshelves groaning under the weight of volumes about the conflict.
It started with his Dad, who, perhaps inspired by tales of his own father's wartime exploits, got him into the subject via films. However, as this book's sleeve notes make clear, Murray Sr can't watch a fictionalised dramatic scene without vocalising concerns whenever anachronistic aircraft or the wrong kind of tanks appear.
However, despite the title, any bonding over movies or is only a small part of Murray's book, which is part-memoir, part popular history from a well-informed armchair general. When discussing his father's possibly pedantic criticism of celluloid fiction, Murray necessarily gets a little technical – but overall he offers a clear-headed and well-explained analysis of some of the key moments in the campaigns, putting them in a context both for the time, and with the world today. You don't need to be a history buff to be fascinated by the fact that democracy was all-but wiped out in 1940 - present in just 14 countries – and how the long, and usually overlooked, push after D-Day turned that around.
Murray's expertise and enthusiasm is apparent, but as you might expect from a comedian he's also very good at communicating in an easy, entertaining way. As well as putting himself into the stories, of course. For as well as dropping in his personal historical conclusions on the likes of General Montgomery's leadership to the argument that the Germans lost the war not despite their better technology but because of it, Murray discusses his own relationship with war.
That spans playing with Action Man then Airfix models, then with his school's Combined Cadet Force and, as an adult, paintballing, (and yes, he even has his own gun) and getting to fly in a Spitfire.
But all of this, of course, is just playing at war. And even if Murray draws parallels with the terror he felt playing London's vast O2 arena with the adrenaline soldiers must have felt in battle, he knows it can only be a small insight into their reality, even if the physical effects, and the feeling of getting the job done despite the symptoms, might be the same.
This is part of a complex relationship he, and a lot of other men (and it probably is always men), have with the war. With the distance of time and through the imperfect lens of what's called history, it can be studied strategically, or technologically, or through stories or heroism or sacrifice – yet the truth is that it's tens of millions of personal experiences that we can only guess at.
This affable book is no academic text, but it is informative about the facts and entertaining about Murray's personal relationship with the subject that obsesses him – and deserves an audience even among those who don't share his infatuation.
• Al Murray: Watching War Films With My Dad has been published by Century, priced £16.99. Click here to buy from Amazon for £9. Al will be talking about the book at the Chortle Comedy Book Festival in Ealing Town Hall, West London, at 7pm tonight. Details.
Published: 24 Nov 2013