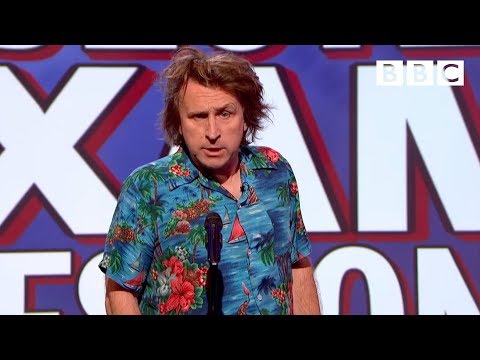 Rejected exam questions
Guests Angela Barnes, Ed Byrne, Ed Gamble, Milton Jones, Nish Kumar and Hugh Dennis took to the microphone for the BBC Two series.
Dennis kicked things off with the question: 'Which of the following is not a hydrocarbon? Kerosene, ethylene or comeoneileen?'
Published: 9 Sep 2017
This week's Mock The Team suggested some rejected exam questions as they returned from their summer break.
Recent Videos
What do you think?