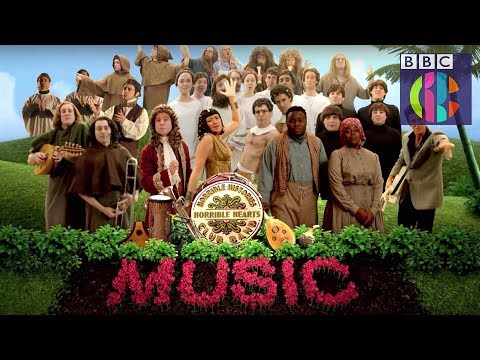 Horrible Histories cover the evolution of music
The Horrible Histories team have released a new video to coincide with BBC Music Day.
It covers the evolution of music from rhythmic caveman drumming to One Direction in just three minutes – via Gregorian chants, symphonies, opera, blues and rock.
The clip features in the Horrible Histories: Monstrous Musicians special, which airs on CBBC at 5pm tonight.
Another clip imagines Ludwig Van Beethoven on a version of the X Factor.
Published: 15 Jun 2017
Recent Videos
What do you think?