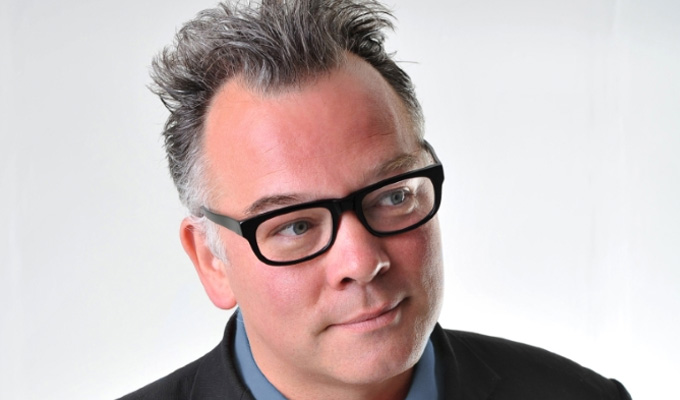 Stewart Lee – Original Review
Note: This review is from 2009
By pushing the limits of pace and repetition, he allows his stories to unfold with meticulous precision, each line moving the tale along one tiny step at a time. Many comics find humour by testing an audience's expectations, Lee does it by testing their patience, too.
He flaunts all the conventions of stand-up, both with this zero-energy delivery and his postmodern comments deconstructing the way his set is going, drawing attention to every laugh ­ and silence ­ until the routine grinds to a crushing halt, only to pick up again with another virtuoso display.
But while his distinctive style is crucial to his success, it's there only to serve the intelligent material which, at can be bold and challenging, or can be just stupidly funny. Any mighty aims he may have sit side-by-side with almost childish name-calling and silly jokes ­ all delivered with the same faux gravitas.
His cult ­ but criminally-treated - shows of the early Nineties made him a something of a moody poster boy of the 'comedy is the new rock and roll' era. Nowadays his style has matured into something rich, subtle and complex ­ though the insouciant sarcasm remains as solid as ever. In style, and content, he's one of the very best comics around today.
Review date: 1 Sep 2009
Reviewed by: Steve Bennett
First and foremost, Lee is probably the finest comedy technician in Britain, with every agonising, tantalising pause in his uniquely deadpan delivery finding its own laugh.
Recent Reviews
What do you think?