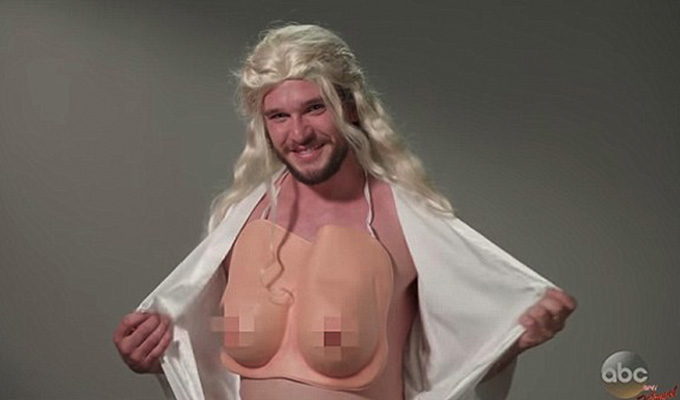 No nipples please...
We know American network TV is famously prudish when it comes to nudity.
But a sketch featuring a pair of fake comedy breasts was pixellated during Jimmy Kimmel's talk show last night, lest any viewers get upset by a plastic nipple.
Game Of Thrones actor Kit Harington appeared on last night's ABC show –  which airs at 10.35 at night – and made a spoof video allegedly showing his attempts to land a role on the hit HBO drama.
In one scene he dressed in long braids as if auditioning for the role of Daenerys Targaryen. He purred: 'Why hello Khal Drogo, would you like to see my dragons?' before opening his robe to display a pair of false breasts, duly censored.
Here is the sketch:
.
Published: 11 Jul 2017
Recent Punching Up
What do you think?