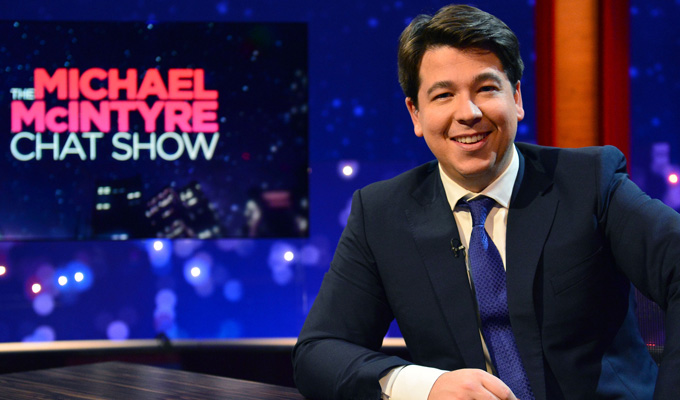 Michael McIntyre admits his chat show was a flop
Michael McIntyre has confessed that his chat-show was a flop.
After winning his first Bafta last night for Michael McIntyre's Big Show, the comedian acknowledged of his earlier show: 'Let's just say I wasn't standing here after'.
And he joked that he had 'removed it from the face of the earth' so that it wouldn't be seen again.
'It turned out I didn't like sitting - it wasn't a format for me,' he said. 'I wanted to be on stage and in a theatre as I am funnier that way.'
He also spoke of how his children had been competitive when it came to the Bafta.
'I told my kids not to expect me at all to win,' he said. 'I said the much-uttered sentence "it's just amazing to be nominated" and my youngest said, "I expect to see a Bafta on that shelf tomorrow"/'
McIntyre is embarking on a mammoth stand-up show next year. Here are the dates.
Published: 15 May 2017
Recent Punching Up
What do you think?