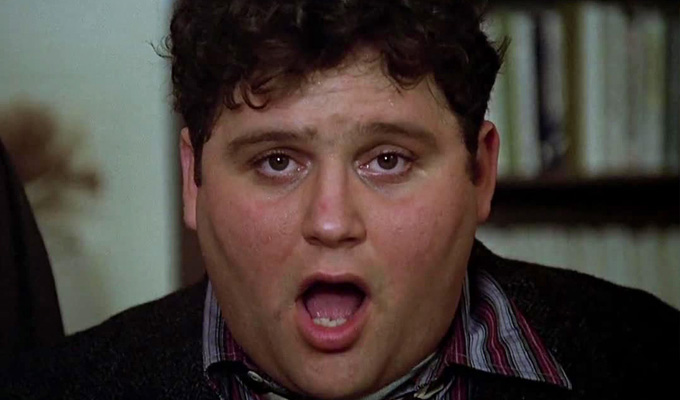 Animal House star Stephen Furst dies at 63
Stephen Furst, who played Flounder in National Lampoon's Animal House, has died at the age of 63.
The actor died on Friday following complications from diabetes, his sons Nathan and Griffith announced on Facebook.
Their statement said: '"Steve has a long list of earthly accomplishments. He was known to the world as a brilliant and prolific actor and film-maker, but to his family and many dear friends he was also a beloved husband, father and kind friend whose memory will always be a blessing.'
Furst reprised the Flounder role in the Animal House spin-off series Delta House, which aired in 1979, the year after the original film came out.
He was also a regular in Babylon 5 playing Centauri diplomatic attaché Vir Cotto and as Dr Elliot Axelrod on St. Elsewhere.
Director Kevin Smith was among those paying tribute, tweeting: 'As an awkward round kid, Flounder was the Delta I most identified with in #AnimalHouse, my fave comedy. #StephenFurst helped shape who I am.'
Published: 19 Jun 2017
Recent Other News
What do you think?