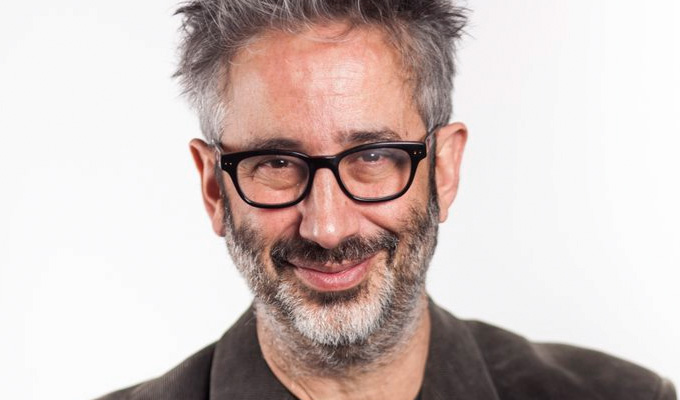 David Baddiel takes over C4 continuity announcements
David Baddiel is to take over the Channel 4 continuity announcements on Friday in support of Dementia Awareness Week.
The comedian has openly discussed the experience of dealing with and caring for his father, Colin, who has Pick's Disease, an aggressive and incurable form of dementia that has stripped him of his inhibitions.
Baddiel will be speaking about the condition between programmes on Channel 4 throughout Friday evening introducing programmes such as The Simpsons, Gogglebox and The Last Leg.
The stand-up is currently discussing dementia as part of his stand-up show My Family: Not The Sitcom. It is currently on at the Playhouse Theatre in London ahead of a national tour.
In one link on Friday, Baddiel will say: 'On Channel 4 tonight we're talking about an issue that affects so many, including my family – dementia. I'm here because I think the thing to avoid with dementia is silence. Talk about it, tweet about it.'
Earlier this month, Stephen Fry and Ruby Wax became Channel 4 continuity announcers to mark Mental Health Awareness Week.
Published: 17 May 2017
Recent Other News
What do you think?