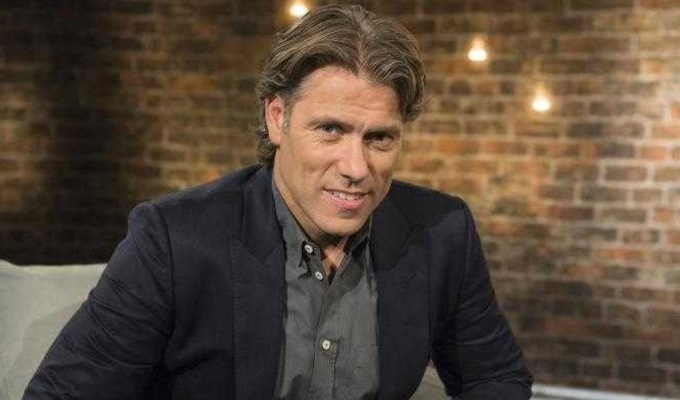 Bishop of Edinburgh
John Bishop is to present some special editions of his interview series In Conversation With… from the Edinburgh.
The show, usually airing on W, is to become a series of 12 Facebook Live events from the world's biggest arts festival.
Guests 'from the worlds of comedy, entertainment, literature and sport' have not yet been named, but the series will be streamed live from Edinburgh daily at 12.45pm from Monday until August 25.
The videos will be on both W's and Bishop's Facebook pages, which have a combined following of more than 1 million people – more than 990,000 of them from Bishop's page.
Bishop said: 'I'm delighted to be taking In Conversation With... to Edinburgh. It will be great to do the show live on Facebook during the festival and we've got a fantastic mix of guests lined up for your lunchtime entertainment.'
The new ten-part TV series of John Bishop: In Conversation With... will start on Thursday September 14 at 9pm on W. Guests for that are Dame Joan Collins, John Cleese, Melanie C, Professor Brian Cox, David Walliams, Sam Womack, Craig Charles, Jimmy Carr, Nadiya Hussain and Katie Price.
Both the TV show and Facebook Live series are produced by Bishop's own Lola Entertainment.
Published: 11 Aug 2017
Recent News
What do you think?