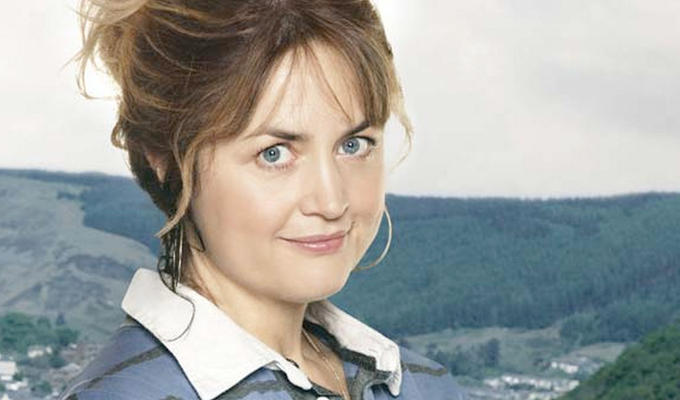 New sitcom for Ruth Jones
Ruth Jones is to write and star in a new sitcom set in Cardiff.
In Splott, named after the district where it is set, the Gavin & Stacey co-creator will play Mandy Ferhat, a school cook and single mum to her live-at-home daughter Cherstey.
Described as 'passionate, sometimes gung-ho, but big hearted' she seeks peace, romance and happiness, but it proves elusive. And when life gets tough Mandy turns to her bonkers neighbour Val, and her sweet but serial-killer obsessed colleague Kathleen
Six episodes of the show have been commissioned to air on BBC Radio Wales in February. It is the first sitcom Jones has created since Stella launched on Sky 1 in 2012.
Jones said: 'Let's be honest, who can't help but love the name Splott. A name made more loveable by the fact that it's a real place nestled in the heart of Wales's capital.
'I'm so excited to be playing a strong gutsy Cardiffian in what I hope is going to be a refreshingly daft and silly sitcom on Radio Wales.'
The station's editor, Colin Paterson, said: 'Ruth is one of the biggest comedy talents of her generation; I couldn't be more pleased that she has agreed to work with Radio Wales.'
Published: 17 Jul 2017
What do you think?