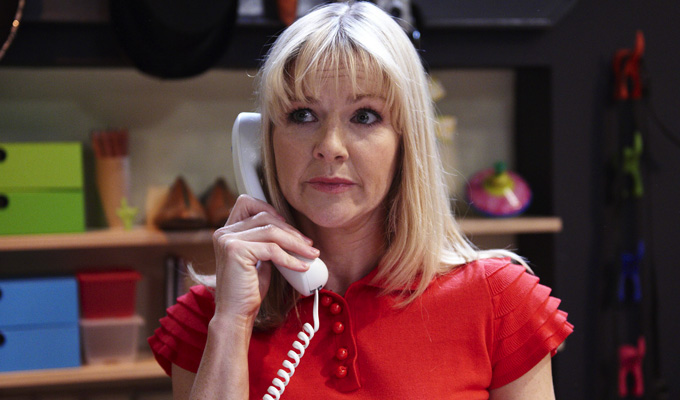 Miranda's Sarah Hadland joins Jason Manford cartoon
Miranda star Sarah Hadland has joined the cast of Jason Manford's forthcoming kids' cartoon Daisy & Ollie.
She will play Daisy alongside voiceover actor Claire Morgan as both Ollie and Boo The Monkey. Manford will provide the voices of Daddy and Whizzy The Robot.
The two main characters are young children, and the pre-school show is designed to 'encourage children to ask their parents questions about everyday life and the world in general'.
Hadland, who plays Stevie in Miranda, said: 'It's great fun behaving like a child in the studio, I love it. Daisy's a great little character, inquisitive and lively like most little girls really. She's got a really special relationship with her Daddy, often turning the joke on him.
Due to air on the Cartoonito channel from October, the show is based on an idea by Helen Brown, who Manford helping develop the series as its executive producer – as Chortle first reported in December.
The father of five said 'It's an absolute joy to work on Daisy & Ollie, and I was so eager to get involved knowing that I could finally make a show that my own kids could watch and enjoy. I spend so much time watching kid's TV that I know what it's like for adults to have to sit through shows that aren't aimed at us.
'This show has something for everyone and you can all enjoy it together, like I will with my children.'
An initial 52 seven-minute episodes have been produced at CHF Studios in Wilmslow, near Manchester.
Brown added: 'The show was inspired by my daughter Daisy, who asks me hundreds of varied and entertaining questions every day, which I think all parents will relate to. While having educational value, it's also fun and engaging with great scripting, beautiful designs and wonderful animation, all of which are key to making it an entertaining show.
Published: 13 Jul 2017
What do you think?