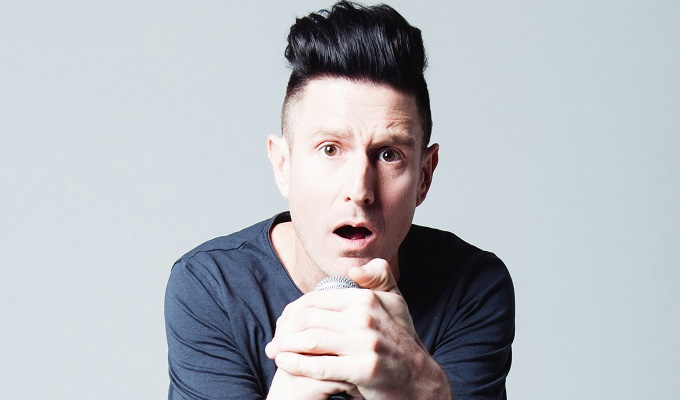 Wil Anderson arrested on flight
Australian comedian Wil Anderson has been arrested after 'being a nuisance' on a Qantas flight.

Police were called to Wagga Wagga airport on Saturday after reports he was not following the instructions of the crew on his flight from Sydney.

The stand-up was later released in time to perform his show in town that night - and said the incident was a result of a misunderstanding.

'I have a sore back and I was up and about pacing and there was a misinterpretation of my intentions in my pacing. I was just trying to stretch out my back,' Anderson told 9News, adding that he hoped he would not be charged

Earlier, the 43-year-old comedian, who has had a ten-year battle with debilitating osteoarthritis, tweeted: 'Big f*** you to the crew at Qantas for their no help today. Sorry Wagga if I can't walk when I get off the plane today'.

The message has since been deleted.

Anderson reportedly told his Wagga Wagga audience: 'A funny thing happened to me on the way to the show tonight.
' I've been a comedian for 22 years and I've seen shit comedians always go, "funny thing happened to me on the way to the show"... it's never fucking happened until the town so nice they named it twice.'
Published: 17 Jun 2017
Recent News
What do you think?