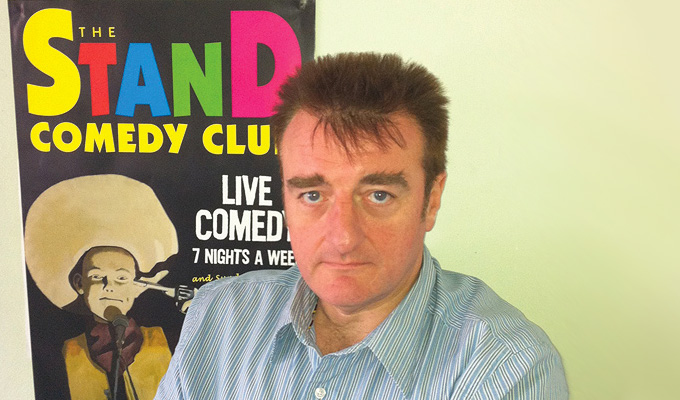 The Stand's Tommy Sheppard bids to lead SNP in Westmister
Stand comedy club founder Tommy Sheppard has formally announced he is bidding to lead the SNP in Westminster.
The Edinburgh East MP tweeted last night: 'Pleased to say I have decided to seek nomination for @theSNP Westminster group leader.'
He will be running against Ian Blackford, who represents Ross, Skye and Lochaber, who also announced his intention to run; while other MPs are expected to come forward too.
The SNP will select a new Westminster Group Leader this week. Nominations open this morning, with the election to be announced on Wednesday evening.'
Sheppard is said to be standing on a platform of radical change in a bid to woo back pro-independence supporters who switched to Labour in the General Election.
The previous SNP Westminster leader, Angus Robertson, lost his Moray seat to the Tories last week.
Sheppard was re-elected, although his majority was slashed from 9,106 to 3,425, following a swing towards Labour, and was quicky tipped to lead the Commons group. Even on the night, BBC Scotland political journalist tweeted: 'Tommy Sheppard has held Edinburgh East for the SNP. Could he be their Westminster group leader tomorrow?'
Sheppard came second to Robertson in the race to become Nicola Sturgeon's No 2 at the party's conference last October.
The SNP now have 35 Westminster MPs, down from the 56 they took in their phenomenal 2010 victory in Scotland.
Sheppard last week polled 18,509 votes compared to 15,084 for Labour's Patsy King; 8,081 for Tory Katie Mackie and 1,849 for Lib Dem Tristian Gray.
Sheppard, who was once a Labour councillor, is a director of Salt N Sauce Promotions which runs the Stand comedy clubs in Edinburgh, Glasgow and Newcastle and the Glasgow International Comedy Festival, as well as a number of smaller events. Other directors include Frankie Boyle, Miles Jupp and Fred MacAulay.
Published: 13 Jun 2017
Recent News
What do you think?