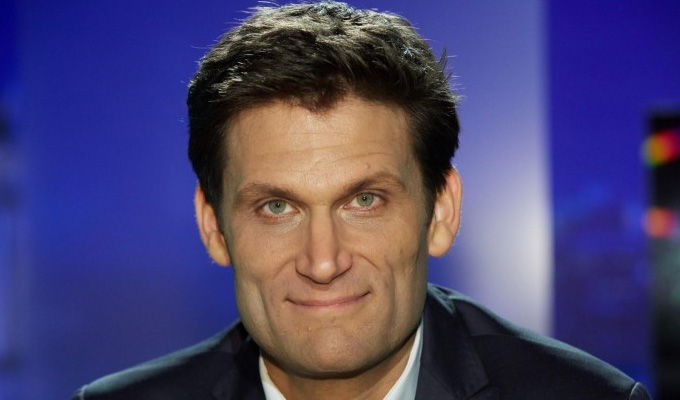 Now who's the snowflake?
A right-wing politician who campaigns vigorously against political correctness has taken legal action – after a comedian called her a nasty name.
Alice Weidel of the anti-immigration Alternative For Germany party went to the courts when comic Christian Ehring, pictured, called her a 'Nazi slut' on a TV comedy show.
But now a Hamburg state court has thrown out her case, saying it was satirical, and so protected free speech.
In a campaign speech last month, Weidel said that political correctness 'belongs on the rubbish heap of history'.
And on the TV show Extra 3, Ehring agreed, joking: 'Yes, let's all be incorrect, the Nazi slut is right about that.'
When she filed the complaint, Weidel told the Financial Times: 'I've got a pretty good sense of humour, but they crossed a line there.'
An Alternative For Germany spokesman Christian Lueth said the decision against "such an aggressive defamation' will be appealed.
Extra 3 was the show at the centre of a dispute between Germany and Turkey when comic Jan Böhmermann read a poem which accused Recep Tayyip Erdogan of bestiality.
Published: 18 May 2017
What do you think?