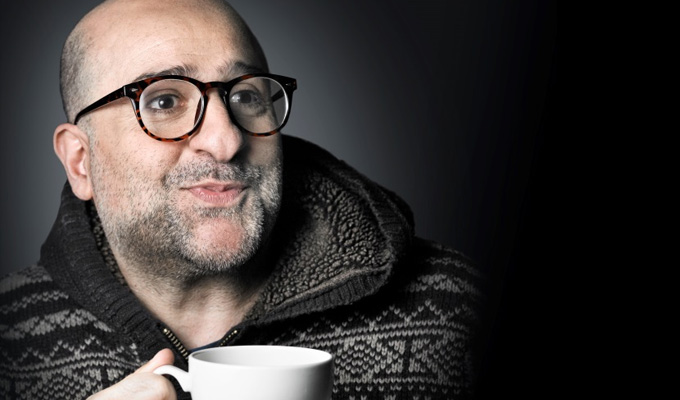 Omid Djalili to star in Fiddler On The Roof
Omid Djalili is to star in a new stage production of Fiddler On The Roof.
He will appear alongside Toast of London and Friday Night Dinner star Tracy-Ann Oberman in the revival being staged at the Chichester Festival Theatre.
The comedian will play the lead role of Tevye, the part that made a star of Israeli actor Topol in the 1971 film version of Joseph Stein, Jerry Bock and Sheldon Harnick's musical.
He is an impoverished dairyman trying to marry off his daughters, and his key song is If I Were A Rich Man. Oberman will playing Tevye's wife Golde.
It is not the first time the British-Iranian has played an iconic Jewish character, as he took the role of Fagin in Oliver in a West End run in 2009. He also portrayed an adopted Muslim who discovers that he is ethnically Jewish in David Baddiel's film The Infidel.
Djalili has been doing his research for the role. On the evening of New Year's Eve he tweeted: 'Anyone with FOMO (fear of missing out) know that I'm bringing in 2017 on the couch in my pants watching Fiddler On The Roof.'
The show is part of the first season of shows announced by Chichester Festival Theatre's new artistic director Daniel Evans, which also includes Sir Ian McKellen playing King Lear and Richard Wilson playing a headmaster on his last day at work in Alan Bennett's play Forty Years On.
Fiddler On The Roof runs from July 10 to August 26.
Published: 16 Feb 2017
What do you think?