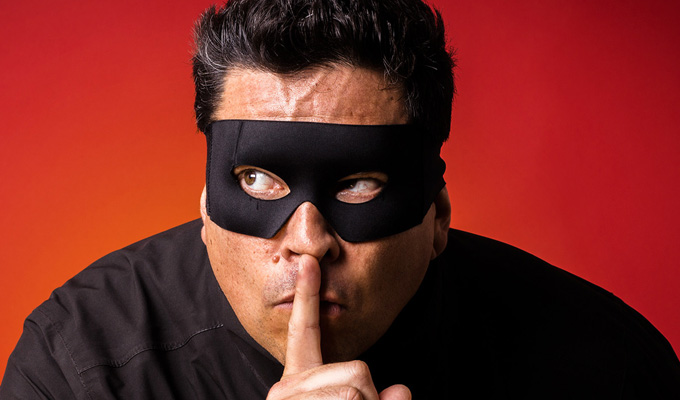 Trigger Happy's rampant rabbits rapped
TV station London Live has apologised for showing people dressed in rabbit costumes simulating sex in an episode of Trigger Happy TV which went out at breakfast time.
One viewer complained to watchdog Ofcom, which today censured the channel – owned by Independent and Evening Standard proprietor Evgeny Lebedev – over the inappropriate scenes.
Meanwhile, other footage from Dom Joly's hidden camera show was deemed too violent for the time of day.
Featuring people dressed in dog costumes, the first scene was filmed in a pool hall and showed an attacker smashing a chair over the head of his victim before bashing him repeatedly with pool cue; the second showed an attack in alleyway with a truncheon.
The comedy show, originally broadcast on Channel 4 in the early 2000s, was repeated on London Live between 6am and 8am on September 3.
The broadcaster expressed 'regret that a viewer has been offended by the time slot' and agreed 'that the content in question is unsuitable for broadcast at the time of day in which it aired'.
In its ruling published today, Ofcom dryly noted that 'the tone of the simulated sex scenes (and the programmes overall) was comedic and the use of animal costumes resulted in a surreal juxtaposition between the appearance of the characters and the sexual acts being depicted'.
However, it said that 'given that the characters were clearly simulating sex, we did not consider that the humorous and surreal tone materially lessened the scenes' unsuitability for children'.
And of the violent scenes, the regulator said: 'We considered that adult viewers would have understood the violence was simulated. However, in our view both scenes depicted a somewhat brutal and realistic violent act that appeared to result in the victim being left unconscious. Therefore, we considered that both were capable of causing distress to some (especially younger) children.
'For these reasons, we considered that these programmes did contain material unsuitable for children…. We considered that the programmes were not appropriately scheduled.'
Published: 9 Jan 2017
What do you think?