ADVERTISEMENTS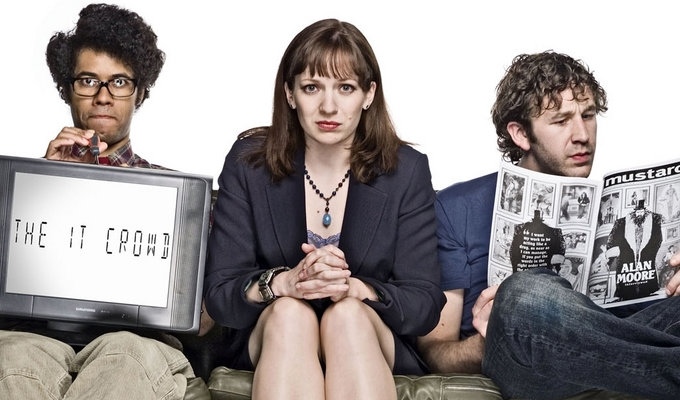 Revealed: The date the IT Crowd shuts down
A tight 5: September 11
THE final IT Crowd special will air at 9pm on Friday September 27, Channel 4 has confirmed. Meanwhile The Wrong Mans, James Corden's new comedy thriller, starts at 9pm on Tuesday September 24. Click here for what he has to say about the show.
BO BURNHAM has announced a short UK and Ireland tour of his latest acclaimed show, What. The 22-year-old American will open in The Old Market in Hove on November 6, and and at the Forum in Kentish Town, London, on November 18. Click here for dates and a review.
DAVID FROST's funeral is taking place today. Stephen Fry tweeted: 'So sad. He was a wonderful father, husband and friend. The only people who didn't like him hadn't met him.' Sir David died of a heart attack while on Cunard's Queen Elizabeth cruise ship on August 30, where he had been due to give a speech.
ALEX HORNE has announced a 49-date tour of his Edinburgh show, Lies, kicking off on September 18 in Croydon and running right through to March 2014. Dates.
AMERICAN comic Kathleen Madigan's latest stand-up special, Madigan Again, is available to Netflix subscribers from today. The special will also be released October 8 on CD and audio download and December 10 on DVD and video download. Here is a clip about her trip to Afghanistan: