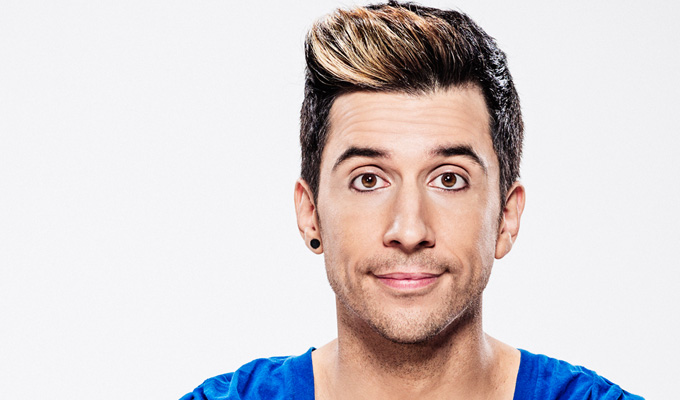 Russell Kane fronts Fringe reports
A tight five...
Russell Kane is to front a daily series of five-minute video reports from the Edinburgh Fringe on Yahoo! He will co-host the 21 episodes of Fringe In 5 with Frank Skinner's radio sidekick Emily Dean, starting on August 5. The Yahoo! package will also include a live stand-up show from the festival, shown as a one-off special. Fringe In 5 is the first internet project from Avalon Television, the production arm of the company that manages Kane.
ITV has brought comedy production company Big Talk in a deal worth around £25million. The company's shows include Rev, Friday Night Dinner and The Job Lot as well as movies including Sightseers and The World's End with Simon Pegg and Nick Frost. ITV will pay around £12.5million initially, with further payments over the next five years likely to double that figure, although all payments will depend on Big Talk's financial performance.
SAM SIMON who helped to develop The Simpsons, has promised to leave his fortune to animal charities and food banks after being diagnosed with terminal cancer. The 58-year-old writer/producer said: 'I have more money than I'm interested in spending.'
ANOTHER posthumous Patrice O'Neal album is to be released next month. Unreleased will be become oxymoronic when it comes out digitally on August 20; and on CD on October 1. The proceeds from will go to O'Neal's family, and here's an extract:
ALEXEI SAYLE has put out an appeal for his pet cat Wilf Mbanga – named after a campaigning Zimbabwean newspaper editor – who went missing from his home in Bloomsbury, Central London, ten days ago.
Published: 26 Jul 2013
Recent News
What do you think?