?current=4 Features
Interviews with comedians, comedy reviews, Perfect Playlists and other comedy features, all collected in one place.
Wed 20 August 2014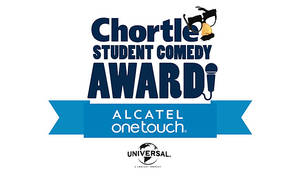 Watch the Chortle Student Comedy final
All the sets
20/08/2014 … The finalists in the Chortle Student Comedy Award with ALCATEL ONETOUCH and Universal Pictures (UK), recorded at the Pleasance Courtyard:Winner: Jamali MaddixRunner-up: Jack Gillespie Alan IrwinElie KraftRed RedmondStephen RyanJames BallPierre PierreAlex Oliver.
Mon 18 August 2014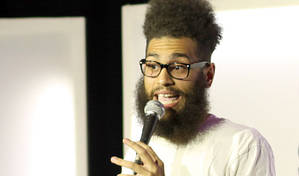 Tue 12 August 2014
Fri 08 August 2014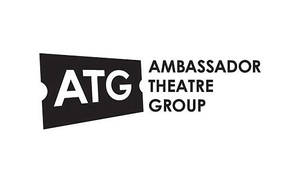 Tue 05 August 2014
Mon 28 July 2014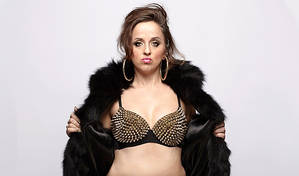 Edinburgh Fringe comedy reviews 2014
Everything we've seen
28/07/2014 … Feminism For Chaps Bridget Christie: An Ungrateful Woman Luisa Omielan: Am I Right Ladies? Scott Capurro: Islamohomophobia Reloaded Will Adamsdale: Borders Adam Of The Riches Aidan Killian: Jesus Versus Buddha Alex Horne: Monsieur Butterfly Alexis Dubus: Cars And Girls * Ali Brice Presents: Eric Meat Wants to Go Shopping Andrew Maxwell: Hubble Bubble Angela Barnes: You Can't Take It With You Beasts: Solo Beth Vyse: Get Up With Hands! BJ Novak: One More Thing Bobby Mair: Off Meds Carl Donnelly: Now That's What I Carl Donnelly Vol 6 Catriona Knox Thinks She's Hard Enough Celia Pacquola: Let Me Know How It All Works Out *Chris Ramsey: The Most Dangerous Man On Saturday Morning Television * Comedians' Cinema Club Dangerfield: Sex With Children Deborah Frances-White: Half A Can Of Worms Felicity Ward: The Iceberg * Funz And Gamez The Grandees: BaBoom! Harvey, Garvey and The Kane Holly Walsh: Never Had It James Acaster: Recognise Jess Robinson: Mighty Voice Joe Wells: Night Of The Living Tories John Kearns: Shtick John-Luke Roberts: Stnad-Up Jon Bennett: Fire In The Meth Lab Josie Long: Cara Josephine Joz Norris: Awkward Prophet Justin Moorhouse: This Is What I Am Katherine Ryan: Glam Role Model * Kraken by Trygve Wakenshaw * Lou Sanders in Another Great Show Again Lucy Porter: Me Time Luke McQueen: Now That's What I Luke McQueen Marcel Lucont Is Mark Thomas: Cuckooed Mark Watson: Flaws Markus Birdman: 2B Or Not To Be Matt Price: The Maryhill Dinosaur Matthew Highton: Good Luck Sleeping Jerks Micky Bartlett: I'm Not Even Sorry Morgan Berry Live Mr Swallow: The Musical Neil Hamburger Nick Helm's Two Night Stand In The Grand Nish Kumar: Ruminations on the Nature of Subjectivity Ray Peacock: Here Comes Trouble Rhys James: Begins Richard Gadd: Breaking Gadd Robert Newman's New Theory Of Evolution * Robert White: The Curious Incident.
Sat 26 July 2014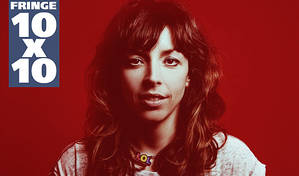 All our 10x10 Fringe previews
Countdown to Edinburgh
26/07/2014 … Ten international actsTen looniesTen shows with punny titlesTen shows beyond the comedy sectionTen shows that wowed the Melbourne comedy festivalTen feminists Ten YouTube stars Ten Toms Ten shows with Scottish referendum themes Ten formats .
ADVERTISEMENTS