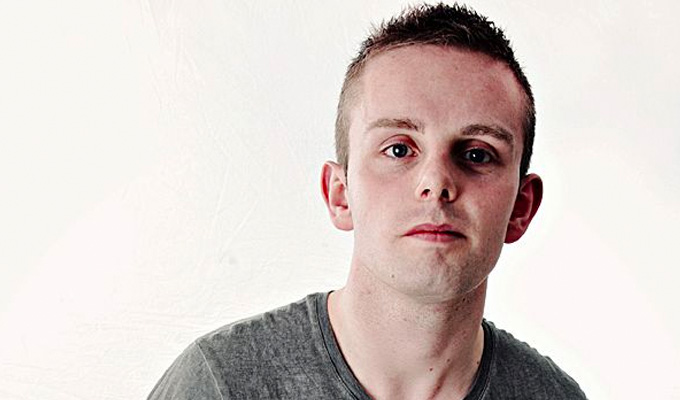 Jamie Dalgleish wins our final student heat
Jamie Dalgleish – a comic who has been gigging on the Scottish circuit for more than six years – won the final heat of the Chortle Student Comedy heat in Glasgow.
Now studying a history postgraduate degree at Strathclyde university, 27-year-old Dalgleish goes through to the semi-finals at the Bill Murray in London on May 14 and 21.
Also today the winner of the Southampton People's Choice Award is revealed as English student Abbie Edwards, who goes on to a second round of voting next week.
Videos have now gone online, too, for the Salford heat. Voting for these ends at 5pm on Saturday.
Here is the current state of play:
Heat 1: Warwick
Winner: Horatio Gould:
People's Choice: Izzy Bromfield, who goes through to a second round of online voting once all the heats are over.
Heat 2: Lincoln
Winner: Ally Orr
People's Choice: Thomas Day
February 27: Reading
Winner: Ania Magliano
People's Choice: Philipp Carl Kostelecky
February 28: Cardiff
Winner: Jason Guest
People's Choice: Jamie Hiles
March 6: London
Winner: Alex Franklin
People's Choice: Cordelia Graham:
March 7: Newcastle
Winner: A'isha Baig
People's Choice: William Bean
March 8: York
Winner: Sachin Kumarendran
People's Choice: Caitlin Powell
March 12: Southampton
Winner: Lizzie Simpson
People's Choice: Abbie Edwards
March 13: Salford
Winner: Bexie Archer
The other contestants:
Declan Amphlett
James Allen
Joe Kent-Walters
Leo Hendrikse
Lucy Clark
Vicky Sarsfield
Will Andrews
Tadiwa Mahlunge
Now vote!
March 15: Bristol
Winner: James Trickey
Videos and voting coming soon
March 20: Glasgow
Winner: Jamie Dalgleish
Videos and voting coming soon
Published: 21 Mar 2018
What do you think?