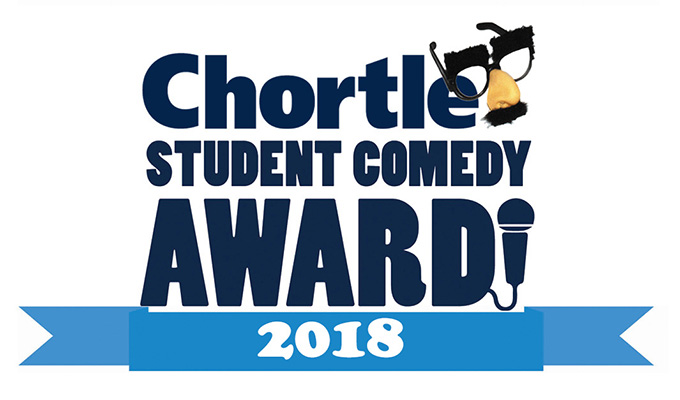 Student Comedy Award: Bristol winner named
James Trickey, a third-year maths undergraduate, last night won the penultimate heat of our Student Comedy Award in Bristol, where he's studying.
The 20-year-old now goes through to one of our semi-finals in London in May.
And today William Bean, a maths undergraduate at Newcastle University, has been named People's Choice from that heat. The polls are still open for the York contestants.
Our last heat is at QMU in Glasgow on Tuesday (20th). Tickets will be available on the door for students and non-students alike.

Here is the current state of play:

Heat 1: Warwick
Winner: Horatio Gould:
People's Choice: Izzy Bromfield, who goes through to a second round of online voting once all the heats are over.
Heat 2: Lincoln
Winner: Ally Orr
People's Choice: Thomas Day
February 27: Reading
Winner: Ania Magliano
People's Choice: Philipp Carl Kostelecky
February 28: Cardiff
Winner: Jason Guest
People's Choice: Jamie Hiles
March 6: London
Winner: Alex Franklin
People's Choice: Cordelia Graham:
March 7: Newcastle
Winner: A'isha Baig
People's Choice: William Bean
March 8: York
Winner: Sachin Kumarendran
Here are the other competitors from that heat - vote below
Aneurin Christophers-Robbins
Caitlin Powell
Hannah Radley
Jacob Justice
Paul Escobar
Qumarth Jash
Becky Hannant
Sam Judd
Shev Fodor
Sofia Rendall
Now vote for your favourite. Polls close at midday on Sunday March 18.
March 12: Southampton
Winner: Lizzie Simpson
Videos and voting coming soon
March 13: Salford
Winner: Bexie Archer
Videos and voting coming soon
March 15: Bristol
Winner: James Trickey
Videos and voting coming soon
March 20: Glasgow
Jim's Bar
Queen Margaret Union
University of Glasgow
22 University Gardens
Glasgow G12 8QN
MC Scott Agnew
Published: 15 Mar 2018
What do you think?