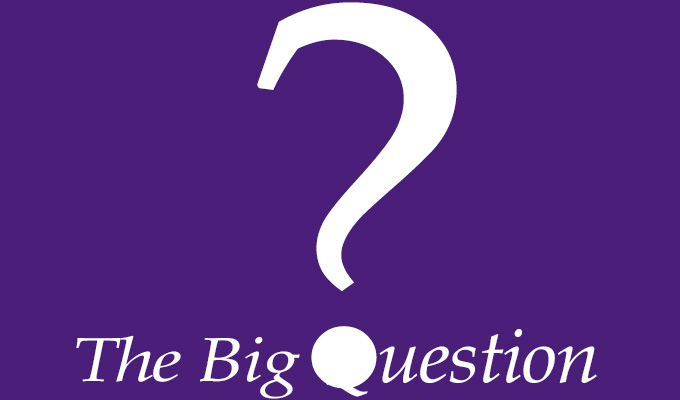 Which four acts of all time would be your ideal Late N Live line-up?
Doug Anthony Allstars, The Dangerous Brothers, Puddles Pity Party, Simon Munnery.
Rich Wilson: Metamorphosis, Opium,14:30
Johnny Vegas as MC because he is the king of Late N Live and just about anything could happen, Doug Stanhope thrives in those boozy charged atmospheres and he'd get rid of the easily offended early, followed by the Reverend Obadiah Steppenwolfe III because he couldn't resist but go sicker and more controversial than Stanhope. And to close it'd be Phil Nichol to sing the comedian's national anthem Only Gay Eskimo.
Scott Agnew: Spunk On Our Lady's Face, Gilded Balloon Turret. 22:15
Kitson, Vegas, Key and Ian Smith (I'd want to be involved)
Ian Smith: Snowflake, Underbelly Med Quad, 17:15
Frank Skinner, Peter Kay, Michael McIntyre and Frankie Boyle.
Johnny Kingshott: Alternative 2, The Space @Jury's, 20:05
Charlie Chaplin who I think is peerless and oddly underrated as a comedian. He's now seen to be a film ico'; a symbol of a period. I feel that people forget how funny he was - we're very lucky to have his performances on film. Following on from that, Joseph Grimaldi because I'd have liked to have seen if the performance lived up to legend. Barbara Brownskirt, who is a phenomenal poet who does a particularly nice line in Judi Dench verse and finally me, Myra DuBois; because I need the work and why not?
Myra Dubois, DuBois Entendre, Counting House, 22:30
Hannibal Buress because the one time I saw Late N Live he was on the lineup but cancelled. Andy Kaufman just to see what he'd do with it. Bill Burr because it would be impressive how much he smashes it. And then someone like Borat because it would be the most insane reaction ever.
Ken Cheng: Chinese Comedian, Pleasance Courtyard, 16:45
Bugs Bunny, Sean Lock, Eric Morecambe, Mitch Hedberg
Seymour Mace's Magical Shitcakes From Heaven, Stand 3, 13:30
Sarah Silverman, Joan Rivers, Maria Bamford and Simon Amstell.
Zahra Barri: Talk Like An Egyptian, Laughing Horse @ Bar 50, 21:45
They all have to be on the stage at the same time: Todd Glass, Andy Kindler, Marc Maron and James Adomian doing impressions of all of them. (I saw them do this once at Just for Laughs and it was the best thing ever.
Katharine Ferns is in Stitches, Laughing Horse @ Cabaret Voltaire, 13:30
Mr Pippi, Alan Degrass, Bum Bum Clouds and of course, the Mouse with a Fish in his Ear. Classic.
David Trent: Here's Your Future, Just The Tonic @ The Caves, 22:35
Published: 12 Aug 2017
What do you think?