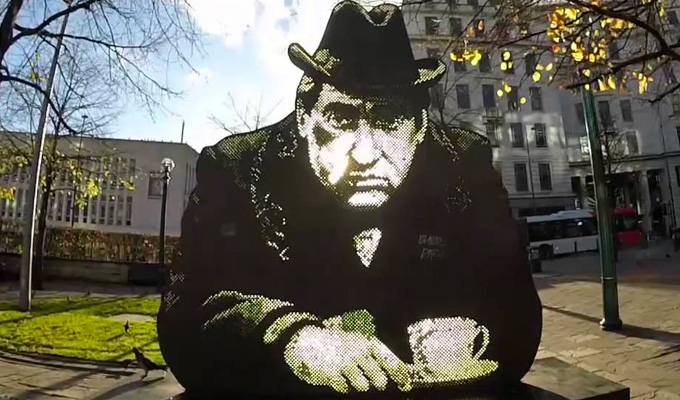 Where is this Tony Hancock statue?
Welcome to our new weekly quiz, compiled by broadcaster and comedy historian Hayden Parker, in which you can put your knowledge of comedy through the ages to the test. Here is the second one:
1) Jo Enright played Brian Potter's love interest in Phoenix Nights, but what was her character's full name?
2) In which year did Lenny Henry provide the voice for the Speaking Clock?
3) Rambling Syd Rumpo was a character played by which comedian?
4) Which American sitcom was originally entitled You'll Never Get Rich?
5) What was the name of the unfortunate elephant in Brass Eye?
6) On which stage did Tommy Cooper make his last performance?
7) Jasper Carrott had a top five hit with the song 'Funky Moped' in which year?
8) Who won the Edinburgh Best Newcomer award in 2010 with a show entitled Hero, Warrior, Fireman, Liar?
9) Tony Hancock has a statue erected in which British city?
10) How many Yorkshire terriers were 'killed' in the film A Fish Called Wanda?
• Click here for the answers.

Published: 11 Apr 2017
What do you think?