April 2015 Features
Interviews with comedians, comedy reviews, Perfect Playlists and other comedy features, all collected in one place.
Wed 22 April 2015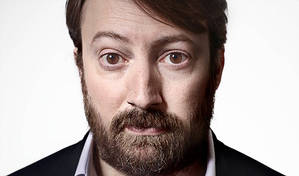 Tue 14 April 2015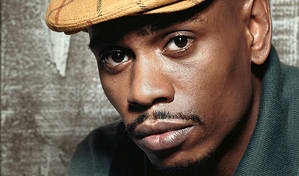 Thu 02 April 2015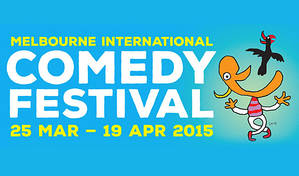 Melbourne International Comedy Festival reviews 2015
02/04/2015 … Adam Hills: Clown Heart Alan Brough & Casey Bennetto The Narelles Angus Hodge: Slow Death of the Spirit Animal Anne Edmonds: You Know What I'm Like Aunty Donna Ben Russell: The Tokyo Hotel Blake Mitchell: High Noon At Yum Yum Mountain Ceremony With Dr Brown and Sam Simmons Claire Hooper: School Camp Clara Cupcakes: The Merchant of Whimsy Clem Bastow: Escape To LA Comedy Zone Asia Corey White: The Cane Toad Effect Damien Power: I Can't Believe I Cared Daniel Kitson: Polyphony David Quirk: Thrasher DeAnne Smith: Get Into It Dilruk Jayasinha: Immigrateful Doug Anthony All Stars Eddie Sharp: Magnum Opus An Evening With Sammy J And Randy Frenchy: Live & Lanky Gen Fricker: Monsterpussy Hannah Gadsby: Donkey Harmon Leon: Yank Me Headliners Heckle! The Heckler movie Heidi O'Loughlin: A Woman Talking Helen Duff Vanity Bites Back Huw Joseph: Songs That Will Never Leave My Bedroom Jen Kirkman; I'm Gonna Die Alone (And I Feel Fine) Joel Creasey: The Hurricane John Kearns: Shtick Jonestown: Guinea Pigs Juan Vesuvius in Calypso Nights Kate Dehnert: Pony Yell Kitty Flanagan: Seriously? Laura Davis: Ghost Machine Lawrence Leung: The Escapist Lawrence Mooney: Surely Not Matt Okine: The Other Guy Max & Ivan: The End Michael Hing: Much Ado About Not Hing Nazeeem Hussian: Legally Brown Papa CJ: Naked Penny Greenhalgh: Pop Pop Puddles Pity Party Raw Comedy National Final Rob Caruana: Learn Comedy Ronny Chieng: You Don't Know What You're Talking About Sam Campbell: Cambo's On Top Sam Simmons: Spaghetti For Breakfast Sarah Kendall: A Day In October The Sound Of Nazis Steen Raskopoulos: Character Assassin Suren Jayemanne: Eat Praline, Die Susie Youssef: Owl Eyes On You Trygve Wakenshaw: Nautilus Watson: Who's Afraid Of The Dark Wizard Sandwiches: Lettuce Play .
ADVERTISEMENTS