January 2015 Features
Interviews with comedians, comedy reviews, Perfect Playlists and other comedy features, all collected in one place.
Fri 23 January 2015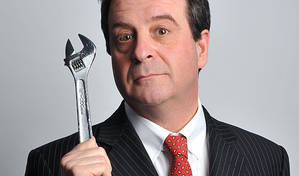 Fri 16 January 2015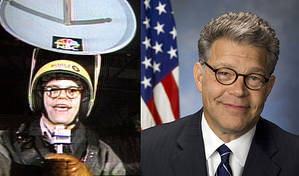 Joke candidates?
Comedians who turned politicians
16/01/2015 … As Al Murray announces his tongue-in-cheek, pint-in-hand bid to become MP for Thanet South in Kent, we look at some other comedians with political ambition:The elected…Al FrankenBEFORE POLITICS: Al Franken was one of the original writers on Saturday Night Live, earning seven Emmy nominations for two stints from 1975 to 1980 and 1985 to 1995.
Wed 07 January 2015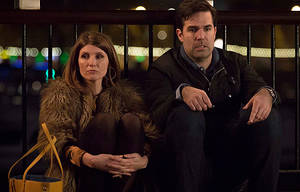 Mon 05 January 2015
You can't make jokes about that....
Sitcoms set against the backdrop of tragedy
05/01/2015 … American Civil WarDeath toll: 600,000The Secret Diary of Desmond Pfeiffer (1998)The story revolved around a black servant named Desmond Pfeiffer who, in a convoluted set-up, was kidnapped from England, forced into slavery from which he was freed, before accidentally ending up working for Abraham Lincoln.
ADVERTISEMENTS