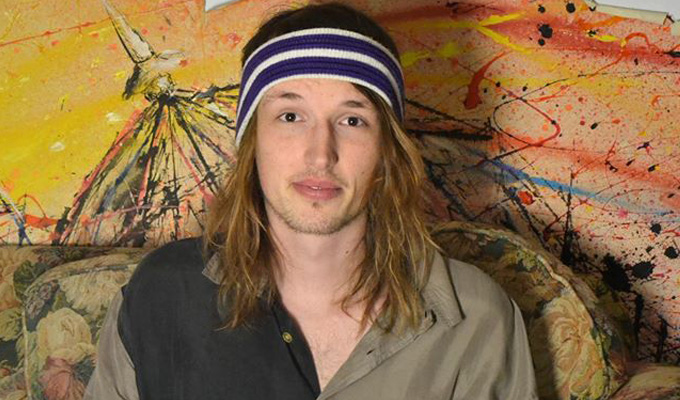 Why am I doing a free Fringe show? Because I can
I'm doing a solo hour of stand-up comedy at the Laughing Horse Free Festival at Edinburgh this year – and I've never performed for that long before. I was encouraged to do my show by roughly zero people and there's a fair chance my show could contribute to the ever increasing numbers of uncalled-for comedy shows that descend upon the festival every year, lower the overall standard and cause audience members to approach free shows with a distinct feeling of trepidation and wariness.
I'm aware of all this and I'm still doing it. Why's that? Because I can. 
Every year there are criticisms that free-entry Fringe organisations have not vetted their shows enough; and allow amateur comedians to perform for lengths of time that are seen as beyond them.
But I say: good. If someone wants to do a show then they should. As long as they're proud of it, they should be able to go to a place and share it with people.
What are the criticisms really? If the shows are bad, then leave. You got in for free, you've lost nothing except a portion of your time. But if you have the time to criticise a free show put on by a person with a genuine love for what they're doing, then your time is probably not all that precious in the first place.
Another argument is that they dilute the festival and make it harder to find good shows. Good. Put some effort in, trawl through the catalogues, take chances on people you've never heard of – you might not like all of them, but if you wanted to only see shows of professional quality you can wait until the tours come to your town, instead of coming to Edinburgh.
Also, the comedians putting the shows on can be told they're wasting their time. I can only speak for myself, but if spending a month at the world's biggest arts festival, doing stand-up comedy every day and seeing shows I couldn't hope to see elsewhere is wasting my time then I should endeavour to waste my time far more often. 
I'm incredibly excited for my show. I've not finished writing it yet and I already know it's the sort of show I'd love to watch and that's all my aim has ever been.
Stand-up is the only art form I can think of that allows this level of creative control. I love films and would love to make one, but even if I had the money, I lack the wherewithal.
An hour's a long time but if someone loses interest they should feel free to leave and do something else. Because I'm not writing a show that everyone will like. I'm writing a show that I like because it's my show and I can.
My taste is inevitably different to the taste of other people. That's what makes us all individuals. We all want different things. A comedian that appeals to the widest possible demographic in the most palatable way will inevitably gain a degree of success and notoriety. But I'm not doing a show at the Fringe to gain success and notoriety. I'm doing it because I can. 
Some people may despise my show and think none of it's funny. That's fine. If they were to put on a show full of lots of things they think are funny, I'd probably despise it too because we clearly don't agree on what's funny. But people not liking a show doesn't make it worthless, it will always have worth as long as at least one person likes it. And I love it, so frown on, I'm going to be proud of my show.
The rungs on the comedy industry ladder tend to act as a filter, keeping the sharpest and most respected wits at the top and leaving the questionable at the bottom, trying to climb to recognition by being funny enough that an audience will pay to watch. This is the only way you make it as a comedian. 
But what do you do if, as a newish comic, you have a niggling feeling that you would shine more than ever if provided with an hour in which to perform your comedy? Do you continue to claw your way up the ladder hoping someone will notice your potential and give you an hour, or do you just throw Caution to the Wind and go to the Fringe to do it? I chose the Fringe option.
I might be utterly deluded and destined to never to be a professional comedian but that's a bleak reality for a different time. As far as my show is concerned the wonderful free Fringe organisations provide me with a platform to do a show regardless of commercial success or demand, as long as you have the drive and desire you can do a show.
So as far as I can see I could potentially take a show to the Fringe every year for the rest of my life and never have a failure as long as I'm proud of my output. And maybe one year someone will notice something or relate more than others and they'll help me climb that ladder for a bit so I can quit my day job and live the dream as a comic.
But that's not why I'm doing my show. I'm doing it because the stigma surrounding amateur comedians taking a show to the Fringe before they're seen to be ready doesn't faze me and nor should it faze anyone else.
I'm doing it because if I wait until I might be a contender for the best newcomer award, I could be waiting a lifetime. I'm not doing my show for acclaim or awards or even to please the audience (though I hope I can please some of them). I'm doing it because I can. Come and take a chance, but if you don't like it, don't take it out on the free fringe or new comedians, just take it out on me.
• Andy Field is a Giddy Manchild is at Laughing Horse at the Free Sisters at 11:45pm from the July 31 to August 24.
Published: 15 Jun 2014
What do you think?