Tony Law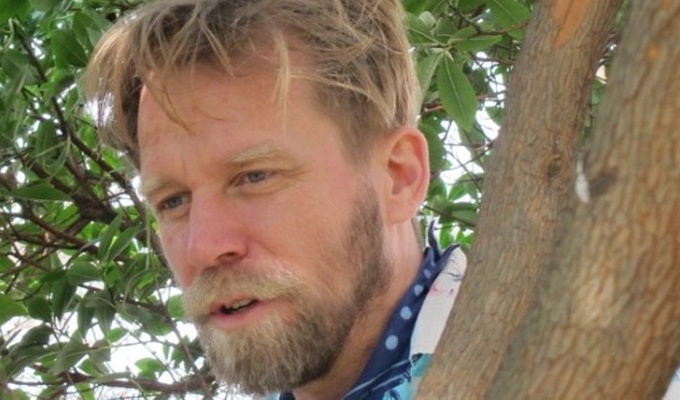 Winner of the Chortle Award for Breakthrough act in 2012... 14 years after starting out in comedy. He was also nominated for the Foster's Edinburgh Comedy Award the same year.
Tony Law Videos
Reviews
Tony Law: Nonsense Overdrive
What's this? Wild-haired absurdist Tony Law relating a real-life story? Yes, even if he tells it with a Sopranos accent and more than the average amount of hollering, Law is tiptoeing into the style of the mainstream.
OK, so it's not exactly a straightforward anecdotal hour. It starts and ends in outer space, includes some bizarre chimeras from his imagination, and plunges into prehistory as we learn about the day sheep became domesticated. His tongue-in-cheek ambition of playing arenas and leaving behind his comedy geek following might still be a way off yet.
But there's a solid chunk of storytelling here, detailing a recklessly adventurous trip to Chile and the day he ruined his laptop, as well as observational shtick about him trying to be a middle-class dinner party host, despite his modest flat.
News
Comments
Tony Law Dates
Represented by
ADVERTISEMENTS
Past Shows