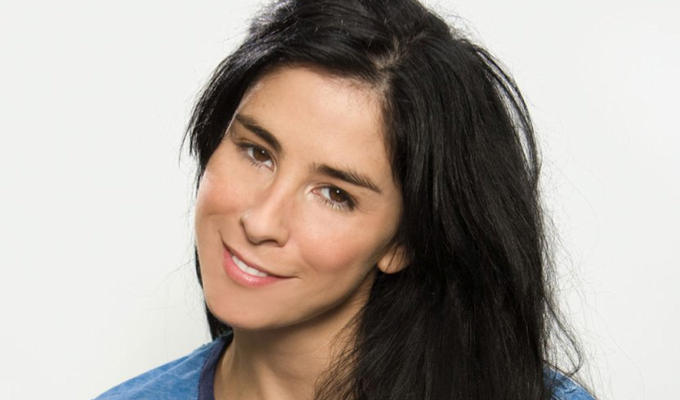 Sarah Silverman
Date of birth: 01-12-1970

'Can you still love someone who did bad things?'
Sarah Silverman has responded to the revelations about Louis CK, admitting that she's conflicted about how one of her best friends could have sexually harassed women.
She said she was 'at once very angry for the women he wronged and the culture that enabled it and also sad, because he's my friend.'
Silverman's comments on her Hulu talk show I Love You, America come as the animators on CK vehicle The Cops were laid off – a sobering reminder of the very real effect his actions continue to have.
One of those made redundant, art director Francis Giglio, wrote an open letter to the comedian on a box he used to pack up his things and posted it on Facebook.
In the missive, he pointed out the 'stress and frustration' that the team on the FX show felt at being out of a job just weeks before Thanksgiving, but acknowledged it was nothing 'compared to the pain and distress you have caused those women'.
Work on the show was suspended after the New York Times reported allegations about CK – which he later admitted – including masturbating in front of female comedians.
In her on-air statement – clip below – Silverman said:
'You've probably heard what's happening in the news recently regarding sexual assault, especially in the entertainment industry. And to be clear, it's not just Hollywood, it's everywhere — like this stuff happens in bakeries, too. It's just not getting written up in The New York Times.
'This recent calling out of sexual assault has been a long time coming. It's good. It's like cutting out tumours. It's messy and it's complicated and it is going to hurt, but it's necessary, and we'll all be healthier for it.
'And it sucks, and some of our heroes will be taken down, and we will discover bad things about people we like, or in some cases, people we love. Let's just say it. I'm talking about Louis. And I've of course been asked to comment, and in full honesty, I really really really don't want to. I wish I could sit this one out.
'But then I remembered something I said on this very show, that if it's mentionable, it's manageable. So I'm going to address the elephant masturbating in the room. And full disclosure, I'm still processing all this shit. But here's where I'm at on it as of this moment. It could change tomorrow, and if it does, I will keep you posted.
'One of my best friends of over 25 years, Louis CK, masturbated in front of women. He wielded his power with women in fucked up ways, sometimes to the point where they left comedy entirely. I could couch this with heartwarming stories of our friendship and what a great dad he is, but that's totally irrelevant, isn't it? Yes, it is.
'It's a real mind fuck, you know, because I love Louis. But Louis did these things. Both of those statements are true, so I just keep asking myself, "Can you love someone who did bad things? Can you still love them?"
'I can mull that over later, certainly, because the only people that matter right now are the victims. They are victims, and they're victims because of something he did.
'So I hope it's OK if I am at once very angry for the women he wronged and the culture that enabled it, and also sad, because he's my friend.
'But I believe with all my heart that this moment in time is essential. It's vital that people are held accountable for their actions, no matter who they are. We need to be better. We will be better. I can't fucking wait to be better.'
Silverman's sister Laura, who dated CK before he was famous, previously revealed that the comic masturbated in front of her about 20 times on a single road trip, saying it was 'not criminal. But compulsive, rude & gross.'
Another of Louis CK's friends, Marc Maron, addressed his behaviour on his WTF podcast.
'Louis copped to it, and copped to it late, but he did it,' Maron said. 'And he's my friend, and it's a difficult position to be in because I certainly can't condone anything he did. There was no way to justify it, no way to defend it, no way to apologise for him about it, no way to let him off the hook.'
He welcomed the apparent ongoing sea change where women felt empowered to call out harassment, and called it 'massive, turbulent learning moment for men'.
Bur returning to CK he said: 'I'm disappointed in my friend. He did some gross shit, some damaging shit. People are like, "How are you going to be friends with that guy?" He's my friend. He fucked up. And you know, he's in big fucking trouble.
'So, what am I going to do? I'm going to be his friend. What do you want me to do? It's probably the best time to be his friend when he needs to make changes in his life.'
Maron also admitted that he had been a 'toxic male presence' by not hiring women for his TV show Maron, and by dating female fans.
Read More
Published: 17 Nov 2017
Sarah Silverman was heckled during her first UK live…
20/10/2008
Sarah Silverman's TV series is to air in the UK,…
17/05/2007
Sarah Silverman has angered American Christian groups…
10/03/2007
A US comic has sparked outrage after using the word…
18/07/2001
Products
Agent
We do not currently hold contact details for Sarah Silverman's agent. If you are a comic or agent wanting your details to appear on Chortle, click here.