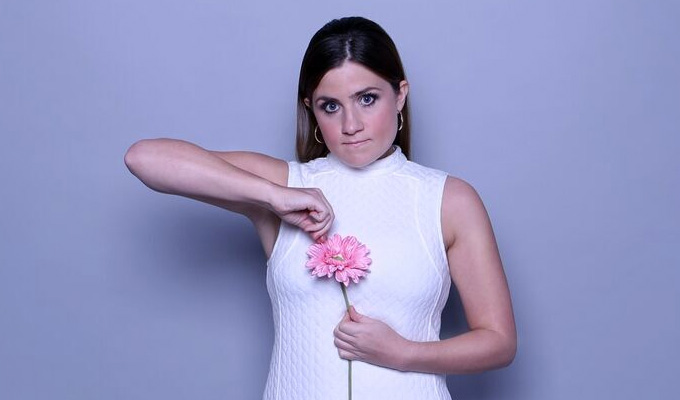 Harriet Kemsley
Winner of the first Funny's Funny Female Comedian Of The Year competition, 2011
Read More
The Kardashians of comedy?
The marriage of comedians Bobby Mair and Harriet Kemsley is to be documented in a new TV 'reality sitcom'.
A six-part series, provisionally titled Bobby And Harriet Get Married, will chart their 'chaotic lives' in the build-up for the big day for the Viceland channel.
The show is produced and directed by Stu Richards, a stand-up and poet who also wrote A Brief History Of Tim for BBC Three with its star Tim Renkow.
Mair and Kemsley got married last week and are currently on honeymoon in Greece. As if to reinforce the show's premise, Kemsley suffered anaphylactic shock at the airport after eating a raw snap pea.
Viceland has also confirmed a second series of Jamali Maddix's factual programme to Hate Thy Neighbour.
Over ten new episodes, the comedian will meet extremists and try to engage with them.
Maddix is also one of the comedians taking part in the forthcoming Viceland series Brexit Stage Left - alongside Fern Brady, Sean McLoughlin and Alfie Brown. They all perform stand-up in EU countries as they see the sights and meet the locals.
The broadcaster has also today announced property show Generation Rent and debate show BK Chat.
Viceland's Kevin Sutcliffe said of the new shows: 'We welcome local voices, new faces, collaborations and formats that will continue to inspire, spark emotional responses and speak to young audiences globally'.
Read More
Published: 1 Jun 2017