Al Murray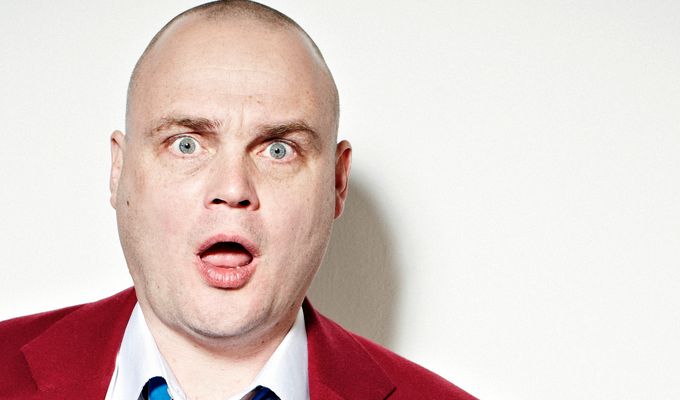 Murray's grandfather Sir Ralph Murray was a diplomat, working at the Political< Warfare Establishment propaganda unit. And his great-great-great-grandfather was William Makepeace Thackeray.
Al wread modern history at St Edmund Hall, Oxford, where he started performing comedy.
His break came in 1994, when he was invited compere in Harry Hill's Edinburgh show Pub Internationale, and created the pub landlord character.
Nominated for the Perrier more often than anyone else, Murray was ruled out the running in 1999 for being 'too popular', until organisers relented. He was also nominated for best theatre tour in the 2008 Chortle awards.
Al Murray Videos
Reviews
Al Murray: The Only Way Is Epic
It's probably not the most appropriate adjective, but here's a sobering thought: a baby born when Al Murray first performed the Pub Landlord would now be legally able to buy a pint.
And in his latest tour, Al Murray takes the bar motif to an unintended new level: for The Only Way Is Epic is exactly like one of those nights down the boozer which starts off as brilliant craic, with hilarious, fast-flowing banter, but ends up sucking you in for too long, until you wind up cornered by an insistent, persistent guy who just won't shut up.
Ultimately,'epic' applies more to the length of this show than the quality – for what should be a sleek 75 minutes is presented as a flabby two-and-bit hours, plus interval.
News
Comments
Al Murray Dates
Represented by