Alexei Sayle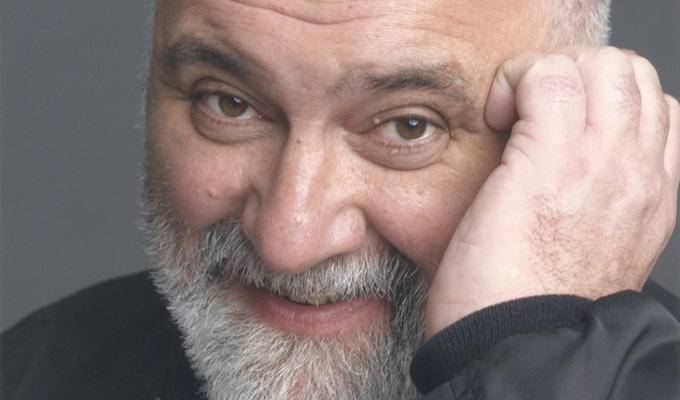 Date Of Birth: 07/08/1952
Born in Anfield, Liverpool to Communist-Jewish parents, Sayle replied to an advert for would-be comedians when the London Comedy Store opened in 1979. He became the alternative venue's first compere, and largely set the tone for an emerging scene that mixed stand-up, character and oddball cabaret.
He subsequently joined the breakaway Comic Strip club, handing over the Comedy Store MC job to Ben Elton, and featured in several of the Channel 4 films that featured their core performers. His most notable role was playing the two leading roles in Didn't You Kill My Brother?
On stage, he performed as an angry, politically-aware Marxist stage persona in an ill-fiitting suit -a persona he revived in The Young Ones,portraying several members of an Eastern European family, the Balowskis, who owned the squalid student house where the anarchic sitcom was set.
He made three series of Alexei Sayle's Stuff, running from 1988 to 199 and winning an international Emmy alon gthe way, two series of The All New Alexei Sayle Show (1994–95) and one series of Alexei Sayle's Merry-Go-Round (1998)
He has also made film appearances in Gorky Park, Indiana Jones and the Last Crusade, and the 1992 Carry On film, Carry On Columbus and had a 1984 Top 20 hit with Ullo John! Gotta New Motor?
However he eased back on performing to become an author, and has two short story anthologies and five novels to his name. But after 16 years away from stand-up, Sayle returned to compere gigs in 2011.
Alexei Sayle Videos
Reviews
Alexei Sayle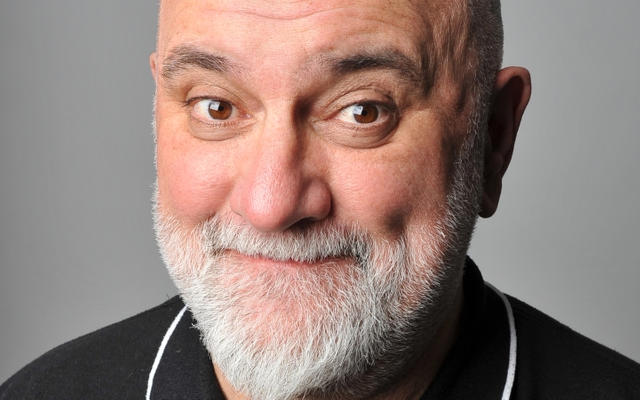 Alexei Sayle hadn't done stand-up for 17 years for fear of what his wife Linda calls 'diluting the legacy': the idea that he's held in such esteem now because so few people saw him back in the day. When a legend is untainted by evidence, a comeback can only disappoint.
He needn't have worried. The flames of passion are not so easily extinguished, and his flashes of righteous rage at disappointing politicians and bland comedians come from the heart. And for a fat Scouser who's just turned 60, he doesn't half move – bouncing around the stage like a man possessed as he spits out the expletives, or simply acts the fool.
The hour's not relentlessly full-on – that would exhaust both us and him – although his default setting is loud and forceful, even when telling us a story about being in Miss Marple.
For alongside the more opinionated outbursts, 'audience with...' style showbiz anecdotes form part of his shtick, now he's settled into being an actor and an author, but always with an edge. He remains the outsider, baffled or annoyed by the celebrity culture he sometimes engages with – and is very keen to distance himself from the rest of it.
Particular venom is reserved for the modern generation of comedians who he thinks squandered the alternative comedy principles he pioneered to peddle bland observations or to rub shoulders with 'war criminals' like Alastair Campbell on cosy panel shows. Bitter? Possibly – especially when it comes to discussing his long-standing bad blood with Ben Elton – but it's harnessed for funny.
He is inevitably trading on an old reputation, forged in a more febrile age of ideological showdown. Yet although his audience has largely aged with him, Sayle vows: 'I don't want to be nostalgic...'
Indeed, this show would appeal across generations. Comedy is all about attitude, and that's what Sayle has in spades. This old Marxist's unwavering – some might say obstinate – views make him relevant. He's established enough that he doesn't need to start making compromises now.
Nevertheless, for those who do remember his heyday, there are routines on various highlights of his career, such as his novelty hit Ullo John Got A New Motor which became something of a millstone. Some of these don't pack the punch of his angrier moments, as Sayle has become affable company. Now when he wants a system smashed, he'll ask charmingly.
Essentially, he's not confined by any single approach to stand-up. Yes, there's the pointed diatribes, but then this comic revolutionary is quite happy to do a old-school gag that starts 'this blind elephant and this blind hippo go into a pub...' before segueing into a routine about a massacre during the war in the Lebanon.
Sayle might have come a long way since the Soho strip club where he hosted the first Comedy Store shows, but while the trappings of the gig have changed now he's in the cultured Southbank Centre, the heart is still there, even if in slightly more mellowed packaging. It's good to have him back.
News
Comments
Alexei Sayle Dates
Sorry. We have no listings of forthcoming performances by this comedian.
Represented by
We do not currently hold contact details for Alexei Sayle's agent. If you are a comic or agent wanting your details to appear on Chortle, click here.